I have a set of 16/8 ZQ8 wheels off a 98 GMC Sonoma These wheels have about 68K on them. They look like the 91 and 92 RS camaro wheels with flat center's. The wheels have some curb marks but nothing extreme. You have to be looking for them to see them. These wheels still have a great finish and shine like new. Also mounted and ready to go are a set of Bridgestone Potenza tires. 255/45 16's with about 85% tread left. These are a great performing tire and still have lots of tread left. I'm pretty sure they are the same off-set as the 3 gen F-body wheels (correct me if I'm wrong). So if any of you guys have a Blazer S-10 Your wanting to fix up shoot me a PM. The reason for selling they don't fit anything I own and I want Headers :devil:
Edit: $400 + Shipping or trade for prefer Longtubes but open for whatever
Here's some pics.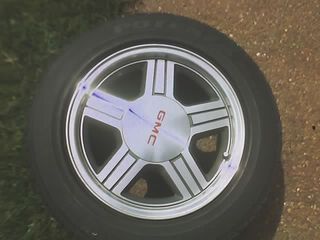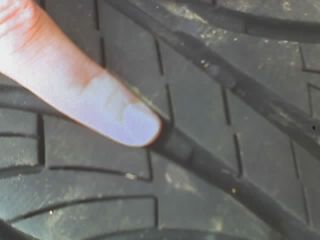 This wheel has the worst curb mark. All other wheels are bleemish free or have some small curb rash.