This is the exact part number cam I have, but it has different specs, as Lunati was told what specs were wanted, to go with the LE2 heads and intake. The part number is probably just the pre-ground stick.
I haven't installed these goodies, yet
My car should pull hard up to 6,200, with this pretty mild cam. I used Solomon for my power tune, on my LT1. The car ran way better, with his tune. He is also very good about getting back to you, via email, with any tuning questions you have.
Not sure if I am supposed to post these specs, but whatever right?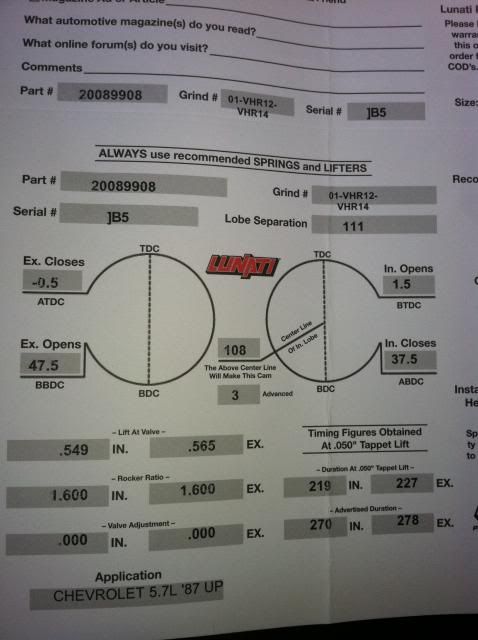 Mine is 219/227
is your car A4 or M6?

i'd be happy to let you use my bin for a starting point, it'll be pretty close. i can't find that cam part# on lunati's site, is it discontinued?

mine is 211/219, 112 lsa.. my heads probably dont flow as well as yours, they're close to stock castings and they're stock sized valves.

pm me, i'll need to do some stuff to it first (re-enable whatever emissions things you still use, and change the injector constant and gears)