Are you ready for your 4th of July road trip?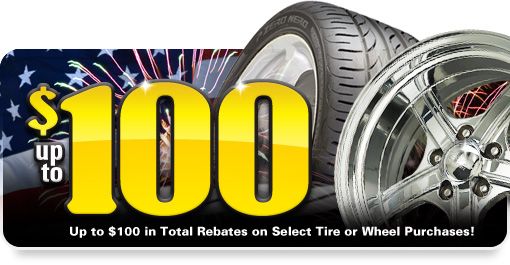 From
Friday, June 28th
to
Sunday, June 30th, 2013,
take advantage of these great offers at all Discount Tire locations.
Complete Details:
Discount Tire - 4th of July Tire and Wheel Sale
*Do to the anticipated popularity of this promotion please direct all questions to your local
Discount Tire store
.