New guy from Alabama
---
Hey everybody my name is Brent and I am a pround new owner of a 97 trans am although it needs to be repaired, mainly cosmetic damage. This is my first fourth gen F-body.
Welcome to the forum Brent.Since this is your first 4th gen, you might want to check out
shbox.com
lots of good lt1 info there. In 4th gen section lies the 4th gen parts books and 96 factory service manual, both available for download. 96 manual shares about 99% of it's info with your 97.
Thanks for the welcome and the info Cocobolo95.
Regular Member
Join Date: Feb 2013
Location: Russia, Moscow
Posts: 101
Welcome, show up your car.
---
93 Trans Am lt1, 94 Caddy StS 4.6 Northstar, 84 Buick Le Sabre Estate Wagon 5.0
As I kind of said before it is a good solid car but needs minor repairs mainly the body, so here are some pics.
[/IMG]
[/IMG]
Marks on hood are from previous owner using duck-tape to hold the original front bumper (not in pic).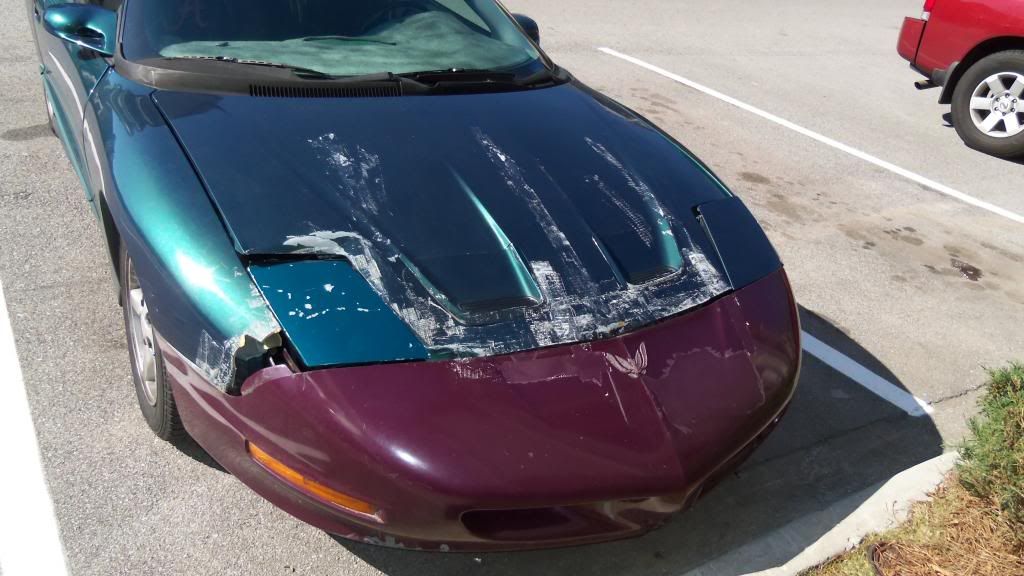 The passenger headlight was missing so i ordered one off of ebay. Bought front bumper from local pull-a-part. I wish i could of found another trans am bumper I can deal with a formula bumper. I also have the passenger fender just haven't had the time to install. The interior is not in the best shape (front seats and dash); but hey I got the car for a good deal.